Return To Work Programme (RTW)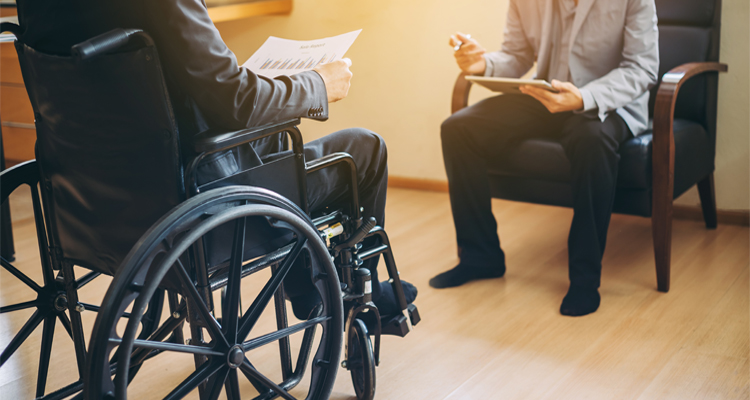 Introduction Of Return To Work Program
SOCSO's return to work (RTW) program was introduced in 2007 for Insured Persons suffering from employment injury or claiming to be invalid. The Return to Work program involves a proactive approach taken in helping Insured Persons with injuries or diseases opportunities to safe and productive work activities as soon as it is medically possible or when maximum medical improvement is achieved with primary focus on minimizing the impact of injuries or disabilities.
This program is a collaborative process that facilitates recommended efficient treatment plans to assure that appropriate medical care is provided to Insured Persons with injuries or diseases for an early and safe return to work. This program requires careful planning and coordination by a Case Manager who manages the implementation and coordination of the rehabilitation plan with healthcare providers, as well as the clients while promoting cost-effective care.


Return To Work Objective
To assist Insured Persons with injuries or diseases to return to work in a safe and fast manner
To carry out SOCSO's social responsibility towards employers and employees
To create a positive working environment through communication and support for employees with disabilities
To reduce and minimize the potential of repetitive accidents at the workplace
To reduce disability duration
To increase the productivity of employees with disabilities through total replacement of income


Benefits To Employers
To reduce the disability duration of Insured Persons with injuries or diseases and enable a safe and fast return to work
To be able to retain experienced and highly skilled workers at the work place
To reduce training and hiring cost of temporary workers.
To optimize the employee's rehabilitation period so they can return to work faster and increase their productivity
To provide work modification recommendations to accommodate employees with injuries or diseases


Benefit To Employees
To provide psychological support through counseling and consultation
To restore employees' self-confidence by enhancing their physical and mental ability and to prevent low self-esteem caused by the illness or disability
To provide appropriate rehabilitative equipment including orthotic,prosthetic, implants based on the prescription given by the treating doctors or specialists.
Promote speedy recovery and reduce the impact on the quality of life due to disability or illness


Types of physical and vocational rehabilitation under the Return To Work Program (RTW):-
Limb therapy, Breathing Therapy, Neurology Therapy, Sensory Therapy, Cardiology Therapy, Speech Therapy, Burn Therapy.
Work Place Therapy
Pain Management
Health Education and Employee Safety
Counselling
Job Placement
Workplace Assessment
Employee Assistive Devices & Assistance
Skills Training


This rehabilitation service can be found at the SOCSO Rehabilitation Center in Melaka or any rehabilitation panel that has been appointed by SOCSO where to date there are about 122 providers that are registered with SOCSO.

For cases that require intensive rehabilitation, such cases will be referred to undergo rehabilitation at the SOCSO Rehabilitation Center in Melaka. Meanwhile, all the other cases are referred according to the relevant expertise and capacity of the particular center that is located nearest to the workers' home.
In addition, for workers that require training to obtain new skills and expertise, they will be sent to attend vocational training sessions that are suitable to their capability and educational background. This facility can be obtained at our rehabilitation center in Melaka or the relevant government agencies


Return To Work Hierarchy
The success of each case that is handled is assessed when the Insured Person has successfully returned to work swiftly and safely. Monitoring and coordination is conducted over a period of 6 months to ensure that the Insured Person is able to maintain the job and tasks being done.

The success of the Insured Person returning to work can be categorized according to the following hierarchy:-
Same Job Same Employer
Similar Job Same Employer
Different Job Same Employer
Same Job Different Employer
Different Job Different Employer
Self Employed
Return to Work Coordinators Training Programme
This training is aimed to create awareness on Disability Management as well as employers provide the basic knowledge of managing employees with disabilities or prolong medical leave through early intervention. The training program includes practical and theoretical concepts which equip trainees the knowledge and expertise in managing employees with medical prolong leave with the objective of enabling them to become more productive and return to work as soon as possible.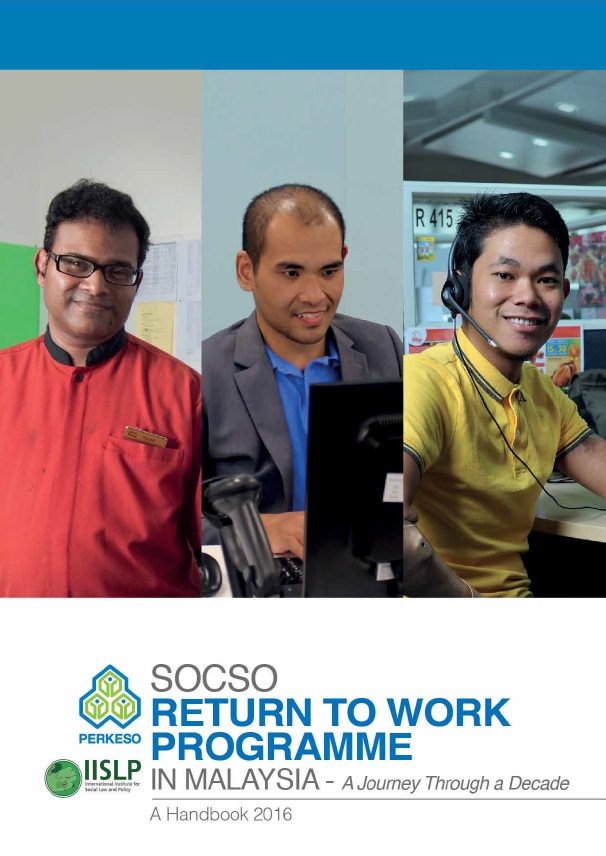 Click to download RTW handbook