How to apply
How to Apply
You may apply online at or in person at any PERKESO office. Follow this link to apply online.
When applying, please bring the following documents:
A copy of your NRIC
Proof of Loss of Employment (LOE), e.g. a termination letter
A copy of your bank account information
Pay slips for the last 6 months


Applicants are required to provide additional supporting documents based on the type of benefit they are applying for as shown in the table below:
TYPE OF BENEFIT
REQUIRED DOCUMENT(S)
Job Search Allowance (JSA)

Report to the Re-Employment Placement Program

Reduced Income Allowance (RIA)

Declaration on current, active employer(s)

Training Fee (TF)

Training offer letter
Attendance report
Invoice from training provider

Training Allowance (TA)

Letter of guarantee
Attendance report

Early Re-Employment Allowance (ERA)

Offer letter from new employer
Document that proves that you have reported for duty e.g. punch card
This is a guide to applying for the Job Search Allowance (JSA).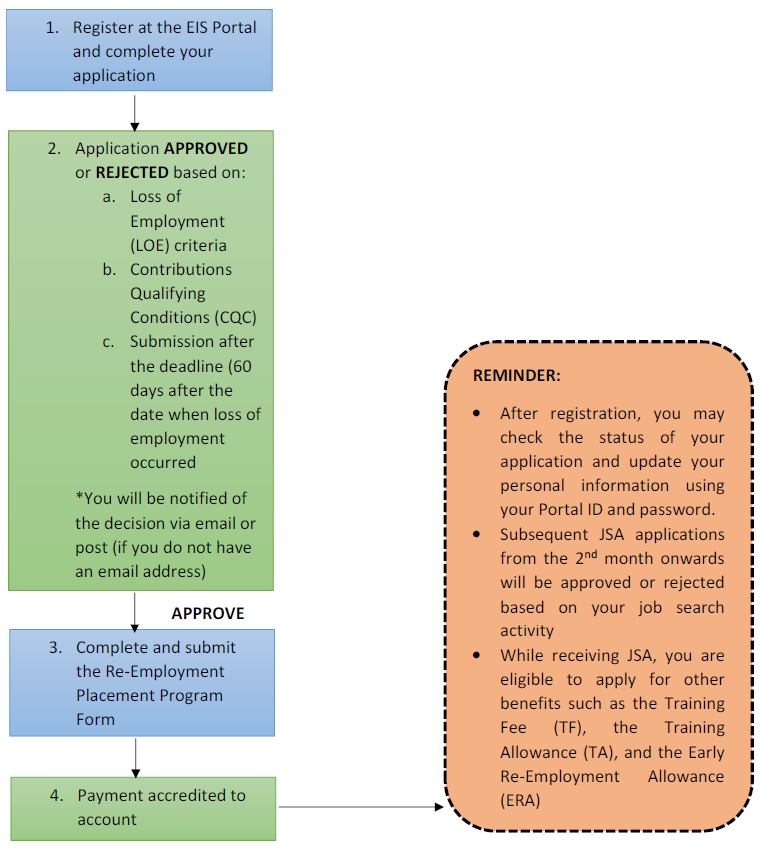 If any of your applications are REJECTED, you may file an appeal at the Social Security Appellate Board. Forms may be obtained at any PERKESO office.